Hector - a ghost story

'I didn't trust my little brother when he told me that he'd played with an African boy called Hector at our gran's house in Wales. I couldn't believe that he'd been playing with a ghost.'
Fourteen year old Dan is travelling to Wales with his cheeky young brother, Sammy to stay with their grandmother and Aunty Betty. Dan doesn't want to go but Sammy is eager because he wants to play with his South African friend, Hector. Dan assumes that Hector is an imaginary friend until Aunty Betty tells them about a boy called Hector who came to Wales back in 1962. The boy went missing the following year and his body was never found.
Dan wants to find out more about Hector and his own family after reading a diary written by an ancestor, Ellen, who moved from Wales to South Africa, so with the help of a girl he meets in the village, he begins to fit together the pieces of his unusual family history. But Hector remains a mystery.
Now available as a Kindle e-reader on Amazon
http://www.amazon.co.uk/Hector-ghost-story-Helen-Papworth-ebook/dp/B00COOEZP6/ref=sr_1_2?ie=UTF8&qid=1446734210&sr=8-2&keywords=Helen+Papworth
---
Back in time books are now available from midako publishing

---
Powered by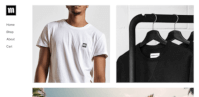 Create your own unique website with customizable templates.